CatSearch

MSU's largest multidisciplinary collection for articles, books, and other resources.

Business Source Complete

Leadership journal & magazine articles, book sections, and more
Want to read an ebook on a tablet or ebook reader? See details on our ereader help page.
Selected Leadership Books
Heroes: from Alexander the Great and Julius Caesar to Churchill and de Gaulle
Call Number: CT104.J66 2007 Basement
Audio book on nine CDs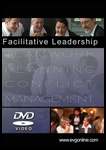 Facilitative Leadership
Call Number: HD57.7.F335 2005 1st Floor (DVD)
How leaders can help employees, colleagues, and groups set goals, create plans, mobilize resources and manage conflict.
Leadership & Self-Deception
Call Number: HD57.7.L43152 2002 1st Floor (VHS Tape)
Also includes a leader's guide, participant workbook, & CD-ROM with PowerPoint. Based on the book Leadership And Self-Deception
Want to read a book or view a DVD that we don't have? Try one of these requests to get it.